10 tags
Klaroline
Is there any possibility that Caroline will take the cure? So they can kill off klaroline? If this will happen … I think I might have to let go. Every ship I love is doomed. Brucas Dair Klaroline Why does this always happen to me? I miss dair. So much. And my heart will break all over again. If they take my hopes and dreams from klaroline.
11 tags
17 tags
Ship to ship
So Im 26 and I started shipping really bad when I felt in love with Dair. So being on tumblr is like being in shipper-heaven. But I started to ship more and more because of the beautiful gifs u make I started shipping delena. I started shipping klaroline. I started watching the Lizzie Bennett diaries. I started rewatching new girl (nick/jess shipping) So thanks to everyone. Thanks to u...
9 tags
9 tags
9 tags
Its time for Vodka...
5.18 is on Sixx right now. I'll drink some vodka to celebrate this special event, because its to late for waffles and pancakes. Dan and Blair are Perfection!!! So happy… <3 I´ll never let go of Dair. 
11 tags
In love with Germany
5.17 is on sixx. 😍😍😍 I love Germany so much. I will stop watching at 5.23 so I can live happily ever after. ☺ For now I will enjoy the 360-Kiss. Ahhhh they look perfect in this episode. My heart will always belong to Dair. 💗 Ahhh chuck shut up 🙉 Xoxo S.
7 tags
Waking Up...
..in the middle of the night and what do i do… https://www.youtube.com/watch?v=7scMmBbUUEk i´ll never get over Dair. Never EVER. Thank u Dairlings for keeping Tumblr alive.
10 tags
Wishfull thinking ...
At this point my ideal final episode would be: Blair wakes up in Brooklyn, she had a nightmare about the whole season 6. Next to her, is Dan sleeping. The bags are packed and they will fly to Rome. Season 6 never happend in real fictional live ☺ Which stage of grieve is this? I don't really care because I have no Dair. I miss them so so so so much. First no bloopers and now a whole...
12 tags
Obama & more
So yesterday i was partying and nth. happend AGAIN. And today i watch a documentary about america and obama. And all the time they are talking about equality and rights and life and choice and hope and …. And what do i do i´m thinking about changing my dating profil into sth. less needy- So here we are in a situation, where i am in my late 20´s and there is nth. I work, i do vacations,...
10 tags
11 tags
Ahhhhhhhhhhhhhhhhhhh I can't take this bad dairnews anymore. Tonight ill try to drink my pain away. I need dair soooo much. Col. Crying out loud.
9 tags
DAIR 6.01
Dan Humphrey, u´re my hero thanks for u´re Speech… To the Dairfandom i love u all u know that, right :D I don´t know whats wrong with Blair at this point, maybe she has forgotten how happiness feels like, and because this feeling was deleted after three seasons of pain it´s strange to her and she thinks its not right. But its right Blair, it´s right. Dan is everything u need and everything...
8 tags
DAIR > chair
So yesterday i met a chair fan *wohooo.not* and we started to talk obviously about dair vs. chair! And like a good dair fan as i am, i talked and argued with respect and a calm voice and that chair fan (28 and waisted), was just crazy screaming and saying stuff like they are perfect, they are meant to be, blablabla. And i was just awesome :D and i knew that i was right, and she just yelled and...
8 tags
Gossip Girl DAN BLAIR 5.01
5.01 is playing in Germany -sixx My heart is bleeding :( *Take me there*I´ll be there with u for whatever u need*what possible reason could you have****HE LOVES U!!!!!!! Let´s start over again, let´s pretend i´ve never saw the finale. I´m a happy Dairling. Again. RESTART :D DAN+BLAIR=DAIR4EVER LALALALA they are perfect for each other. Best PAIRING on this not amazing show :D ...
9 tags
12 tags
10 tags
same same but different
http://www.youtube.com/watch?v=T0VQPfYpc2o http://www.youtube.com/watch?v=MF8evBOyQk8 btw i still miss and believe in DAIR Always and Forever XOXO S.
9 tags
Dair-thoughts-over the last week
So my beloved Dairlings it's weekend. Finally. Some random thoughts from me… I started watching gg again because of Dair so what will I do when season 6 starts. Watch or not watch? Where does this shipper-war take place because I can't see it. There are some random idiots but not actually so many to call it shipper-war. And for them who have problem with chair shippers. One advice ignore...
8 tags
6 tags
I wanna know what L. is...
After a day of work, i´m finally home. Sitting and and watching youtube clips of Dair and Delena. Why am I hurting myself like this :) Soemtimes i become this sort of depressed. Because i´m 25 and i don´t know what love is. I´ve never had a relationship. I want love. I want a guy like Dan Humphrey or Ryan Gosling. An old fashioned gentleman. Who treats me good and who loves me for me and and...
7 tags
GG ruined "We are young" for me. Can't hear it anymore without thinking of chair. Arghhhh Damn u GG.
7 tags
So if evolution goes backwards and Blair is wearing headbands again does this mean the dinosaurs are coming back than I'm all in. Still hoping for the best but these pictures are making me a mess. :) Greetings from Germany to all the dairlings. Love u all. Xoxo S.
9 tags
U still have me...
How are we Supposed to make it Till october? This is torture!!! Or maybe it's our last drop of hope. I really enjoy this pictures but I'm afraid I'll get my heart broken again. But most of all I'm a optimist. So give me more, more, moreeee. I need this. I wanna be happy as long there is hope for dair. I'm happy. And if I lose everything I still have tumbler and YouTube. Xoxo S.
6 tags
Slightly Obsessed
Of course i Love Dair. I Love Dair, i´ve always loved them. I love them more and more every day, if its even possible to love something so much. But it takes more than even the GGWriters to destroy a Dair-Fan :D DAIR 4 EVER…i´m rewatching Dair Scenes, so right now i´m in a Dair-Coma. Everything is Dair and nothing hurts anymore :D XOXO S.
8 tags
OMFJC
Okay…This Pictures made my DAY. Penn/DAN and Leighton/BLAIR at the same place at the same time. Hooray! I just keep smiling and hoping for DAIR. So happy Saturday to every Dairling. I <3 Tumblr. I never shiped a OTP (doesn´t know what that mean but i think it´s right here) in my entire life (i´m 25) so hard. And Tumblr made that experience a blast. Thanks to every Dairling. So...
3 tags
Great expectations....
Maybe we expected to much from a show called gossip girl. I just watched season 1 and than I started in season 4 watching it again for all the right reasons —> DAIR And I think the reason why i stopped watching was, because the characters did all the time stuff that was stupid and out of character. So Dan and Blair was maybe just a perfect mistake. It was something that was done right for...
6 tags
a peace of my mind...
I miss Dair. I really do. Can´t get their perfection out of my head. Constantly watching dair on youtube. I just can´t help myself being in love with them. And i´m NOT starting to hate the writers, because of what they did in the finale..yet..because all i have, is still a tiny bit of HOPE. I believe in the good. So i believe that Dair will make it. :) I don´t talk trash about Chair, because i...
6 tags
Just so you...
know, I love Dair. Until the End of time :D But there are Ships and Series and People that i love too. Like: Beautiful and funny and smart and sexy … Emma Stone :D There is more to come … xoxo s.
10 tags
The Philadelphia Story
In memory of Dair watching "The Philadelphia Story"
They say it's a broken heart, but I hurt in my...
not-past-tense:
6 tags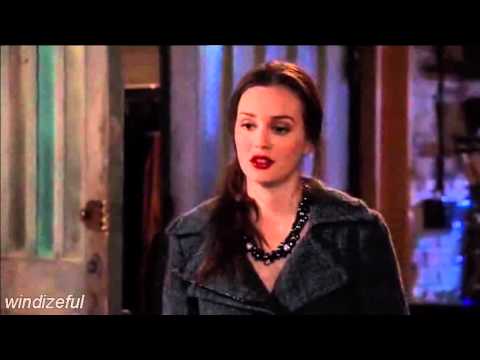 6 tags
5 tags
Radio seems to be a Chair-Fan. Because all the time it´s playing songs that reminds me of Dair. for example…no hope, no love, no glory, no happy ending :(
6 tags
CALLING THE DAIR FANDOM! VOTE VOTE VOTE VOTE
mydairheart: http://www.wetpaint.com/gossip-girl/articles/gossip-girl-season-6-which-couple-most-deserves-a-fairy-tale-ending?fb_pid=1339194600&utm_campaign=vrl&utm_medium=fnpg-gossip&utm_source=facebook.com
5 tags
so this weekend
there was nothing no joy, no happiness, no friends, nothing so my sexuality always had me being a little bit distance to people and the few people i have like friends are not like me. and the once who are like me live far away. so i´m stuck here with a life not worth living….little bit dramatic…sorry.I really dont wanna kill myself or take a shower in self pitty :) its not just...
6 tags
3 tags
So finding love is pretty diffcult :) So i had fallback. A kind of good fallback. With Mc.Dreamy :D He doesnt want a relationship so i´m still alone but satisfied for now. So Happy Saturday to no one/everyone
4 tags
8 tags
so i´m 25 years old and i survived buffy and angel and spike. and now i´m still watching teen drama and i´m fighting and losing every ship battle :) i wanted dair (damn u gg writers) i wanted delena (damn u stefan) i wanted finchel (they are apart for now) i wanted sliam (dont know whats going on there) and i got nth. this season finals. so i was watching for pleasure but got devistated...
1 tag
Where are the freaking Bloopers!!!!!!!!
3 tags
Wait wait wait
Lets go back to the start :(
5 tags
Where is my Dan Humphrey
So Dair is done (NO!) but if so, Where is my real live Dan Humphrey Who makes me feel like i´m the only one. Who thinks i´m special and thinks i´m worth waiting. Who loves me for me! Where is he?! Because the princess is waiting !!!
What makes me happy
I'm happy when u are here. I'm happy not being alone like I've been the past 25 years. Where are u? Where are u? Sitting waiting wishing.
5 tags
Hope
Thanks Leighton for your kind words…for me this is HOPE!!! I know Leighton has nth. to decide in gg, but at least she doesnt destroy Dair like ggwriters did.
3 tags
No Light No Light
Hello to no one :) So today its as hot as yesterday,  so todays theme is No Light No Light, because of that one line… "Would you leave me if i told you what i´ve done" Reminds me of my past, and what i´ve done. My good friends know what i´ve done and they didn´t leave me. But how will my parents take the truth, would they leave me, if i told them what i´ve done… So...
1 tag
Remembering Dair
Not a day goes by without thinking of DAIR and how PERFECT they were until somebody that i used to know destroyed them @ GGWriters XOXO S.
"I'm gonna kiss somebody someday, and when I do, it will be for me."
– Gossip Girl